MY SHORT, SAD LIFE IN PROFESSIONAL VIDEO
Posted on : December 2, 2001
by: Peter M. Lee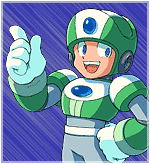 MY SHORT, SAD LIFE IN PROFESSIONAL VIDEO:
or, How I Swam with the Dolphins but Nearly Drowned in a Sea of Digital Video Acronyms and Jargon
BY PETER LEE
Yesterday was my last day working as a salesman for one of Long Island's leading professional video sales organizations. You know the one: "Big Ticket Pro- Video City". I thought I was prepared for the job. I thought I had made a shrewd career move. It didn't take me long to figure out I was wrong.
Six months prior to taking the job I had been working quite comfortably selling cameras as well as audiovisual equipment at the local camera store when a wave of cost- cutting reduced my paycheck from substandard to totally inadequate. AS it happened, "Big Ticket" was advertising for a salesperson, so I figured what the heck. Off I went to apply. Even though my experience was not with pro equipment, I took comfort in knowing that "training would be provided."
It was a pleasant working environment with friendly employers and co-workers. Best of all, I was finally dealing only with professionals. That meant no more price shoppers looking to buy a camcorder at $150 below our cost, while also expecting me to personally deliver it to East Backwater.
The product binders I was given made me feel right at home with familiar names like Sony, JVC, Panasonic, and Hitachi. "This job will be a piece of cake," I thought. Then I got my first phone call. It was a guy who wanted a price on a "Toaster", (an early non-linear editing system, or NLE.) I told him that perhaps he wanted an appliance store and helpfully recommended visit his nearest Circuit City. The next call was for an "Aladdin Genie", also a NLE system. Evidently they must have thought we rented Disney films, so I gently steered them to the local Blockbuster Video. A request for a similar system, "Casablanca", got the same response.
Then the requests got even stranger. Did we sell "Media 100″? What's that? Sounded to me like half a basketball score. A "Miro 50″? That must be the other half. How about a "Trinity"? Why don't you ask a priest? "Perception", "Matrox"? Now we have a pharmacy for Heaven's sake!
Then came the calls for the "Barracudas", "Cheetahs", and "striped pairs"(zebras, maybe?) Suddenly I felt like I was working at the Bronx Zoo. How about "ReelTime"? A-ha! Finally a question I could answer correctly. "It's about 4:30 p.m., sir, " I offered politely. In time I learned that these devices with the funny names were NLE systems and computer disk drives, but learning how they worked was another matter.
Then there were the Panasonic DVCPRO cameras, which looked like old RCA VHS camcorders on steroids. By the time I got the drift on how they operated, they introduced a new model. It wasn't even a full camera-just the deck. You had to match it it up with a lens and battery pack from other manufacturers. It was like having a Ford with a Toyota engine and a Dodge rear end. No matter how quickly I picked up on this stuff, they'd upgrade it, modify it, or discontinue it altogether. Soon a new, more complicated model was introduced, which could only be understood by those who didn't need it to be explained to them. After about four months on the job, I found I was doing all right with the low-to mid tech sales, but "Big Ticket" wanted more. The goal here was to learn to sell these complex, computer-driven systems. In addition, I had to know all about RAMs, ROMS, and other then-arcane terminology that has been foisted on us by a plague of electronically charged sadists. Truly I tried to learn what it all means, but as I listened to the explanations, I only ended up suffering the dreaded digitally-induced MEGO syndrome: My Eyes Glaze Over.
Seated as I was between the boss (an engineer) and the top sales person (a real hustler,) I began to feel like pancake batter squeezed in a waffle iron. The pressure to sell steadily increased, and it didn't take long for my sad little journey to reach its inevitable conclusion. The time had come to leave professional video to the professionals and move on to other, less daunting tasks. I'm hoping these other things will involve my creative pursuits of writing, photography and music. But if not, at least I can always return to the camera store and sell "point-and-shoots' to grateful grandparents eager to take pictures of their grandchildren. Suddenly, that doesn't sound so bad.
Note: Since the time this article was published I've learned to sell simpler NLE systems, and now my former employers at "Big Ticket Pro Video City" call and ask me for help with cameras
This article first appeared in the August 1999 issue of Video Systems magazine, and the December 1998 issue of Long Island Video News, under the title, "Surviving Pro Video".

Lippers
lkj;kj
http://
Celery Club needs more articles like that. Usually when a post is that long I skip it, but the first paragraph got me hooked, and they kept getting better and better. Loved it. I'm assuming that your dad wrote it. Maybe we should consider him for membership to the club. How are his rigg biting skills?
---
Felix J. Lee
sa
http://
yeah, my pops is a pro writer. He wrote that like 2 years ago but it is still funny. I remeber going to his work and seeing all the crazy Digital cameras and shit. AS for his Rigg Munching abilities, he is far from being a glon biter, but I would day he can cook me a Sabara steak anyday!!!!
---
glonface
asa
http://
GREAT STORY!!!
---