A Salute
Posted on : October 23, 2000
10/23/2000
by: Sassy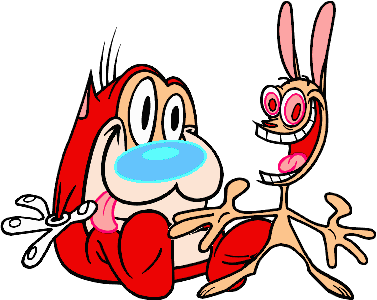 Zaniness.
A lot of times I think it's zaniness that separates myself and this club from the all-too serious outside world. People around me looking all pissed, young guys looking all hard, girls with scowls on the face. And the complaining!
This class is so boring…
What? This class fucking kicks ass! You're boring!
These people never get zany, and when they do, it's such a media-tainted, sit-com influenced zany.
Once in a great while someone in the mass media comes along and produces something of astoundingly zany quality.
Today I salute:
Mad Magazine: Sergio Aragones, Al Jaffee, Paul Coker, Jack Davis, Don Martin, so many others…
Matt Groening: Life in Hell, Simpsons, Futurama
John Kricfalusi: Ren and Stimpy
---