THE STATE OF MY JERGS
Posted on : January 30, 2002
by: Sassy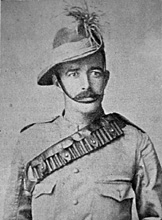 Fellow Clubbers, It is with a heavy feet, but perky buttocks that I greet you.
Many know the tribulations of the preceding year; I will not repeat them. The Club endures. Yes, despite the horrible antics of Eyunta.com, or the quasi-lesbian ramblings of a post on Asunder Press, the world of Celery continues to forge new directions.
Our ranks have grown, with help from our northeastern shralper brethren, Giraffe Brothers and the keenly honed jib of THE LUNG. CeleryClub afficianado's have kept our fires burning in the desolate wastelands of Northport Sevs, where the BMR Boyz still reign supreme.
Many are wondering: when will the Club return to it's glory of years past? When will the postings be daily and the hilarity non-stop?
I have no answers, my friends
toad
as
http://
Posiibly when I give a shit, roach face….
---
http://
you should be able to post without filling in any of the boxes now.
---
Sabulata
dammit
---
andrew m. burton
andrew@giraffebrothers.com
http://www.giraffebrothers.com
Nice Meatz!!!
---
Elias Vict
http://www.asunderpress.com
The online nervous breakdown of Matt Lee continues…
---
BCC
http://
I say Now NOW NOW!
---
the lung
http://artlung.com/blog/
you need new blood …. to awaken the ancient souls!
---
Torrential sabs
http://
Great Steaks….
---
charles
charles@loveofcolor.org
http://charles.loveofcolor.org
You said jib. That made my perky buttocks stand up even taller.
---