Hare Krishna Showdown
Posted on : January 26, 2001
by: Sassy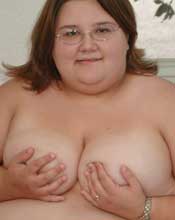 This is a story that is already in danger of being overtold, so this will be definitive version.
I live in Downtown San Diego, above a garage/warehouse that has been rented for the last year by a hare krishna/hippie t-shirt manufacturing company. We see the Hare Krishnas in their robes, playing their drums, dancing towards the Gaslamp with their baby Krishnas and their incense. We see them drive their white van around at breakneck speeds. Basically at any one time there is between 10-20 people living beneath us.
Usually the garage door is sealed off with a roll-down metal door. A few months ago, there had been a 2 AM "project" where some hippies in a van attempted to cover the garage, roll-down door and all, with a plywood wall. Inside was a trailer, I assume the future home of said hippies. The neighbor and I called the landlord and the next day the hippies came, tore down the wall and towed away the trailer.
Things were quiet for a few months, until recently when there was a lot of activity in the garage. I began noticing a working-class middle-aged man with white hair sitting on a fold-up chair, in the entrance to the garage and no more than a foot from my front door. He would sit there, chain-smoking and drinking coffee, talking on the phone and reading the paper.
I didn't like this. I was willing to accept the Hare Krishnas, because the door stayed closed and I rarely noticed them. But this guy was no Hare krishna, and he was there every day.
One saturday morning my girlfriend was sweeping the sidewalk.
"Matt, there's cigarette butts all over the place."
I walked over and the ground was littered with butts, smoked to the bottom of the filter rehab style. I walked over to the garage door, looked in, and I could see the white-haired man inside. I told him to "get a coffee can" and put his butts in it. I was pissed, but I wasn't overly rude.
A few minutes later I heard commotion outside. Beth and Tibs called me downstairs. The guy was pissed, talking shit and got into my face. I got back in his face and told him to chill out. Tibs backed me up with rebar in hand. The guy immediately backed off and I let him know that it was in his best interests not to start any shit. He was clearly an idiot. Once I let him know that I was on to the Hare Krishna scene he backed off quick and wanted to be friends. Later I was told that he had threatened to pull a bat.
The owner rolled up. The owner is about 6'5″, 350 lbs, with hands like baseball mitts. I had dealt with him before, he was a cool guy. I told him he needed to keep his boy in check and we were able to reach an understanding. In the 3 weeks since, I haven't seen the white-haired man, and the roll-down door hasn't opened since.