Back to Skewl 2002
Posted on : January 21, 2002
by: Sassy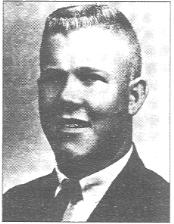 Typical SDSU student
BACK TO SCHOOL.
Ahh yeah homeskillets, it's the fave time o'year, back to skiggidey-skool.
Are you fired up for another 6 months of drudgery?
Are you ready for a sensory assault of useless, confounding drivel?
Ready to rub elbows with pert-breasted ladies and the dorks that persue them?
THEN LET'S DO THIS THANG.
Sassberto's Must-Havesfor Spring 2002
Laptop PC
Game leg
Zero Interest
Quark Xpress
I just keep telling myself:
Eventually, everyone graduates
ferdanand jibs
asa
http://
Bio,matrix algebra,Psychology, Intermediate Photo, weight lifting… 27 hours a week at CS…. Plomphy mice in a cage…
---
as
as
http://
Charlie Whitman, he is a kook!
---